One inauguration after another at Ecolys!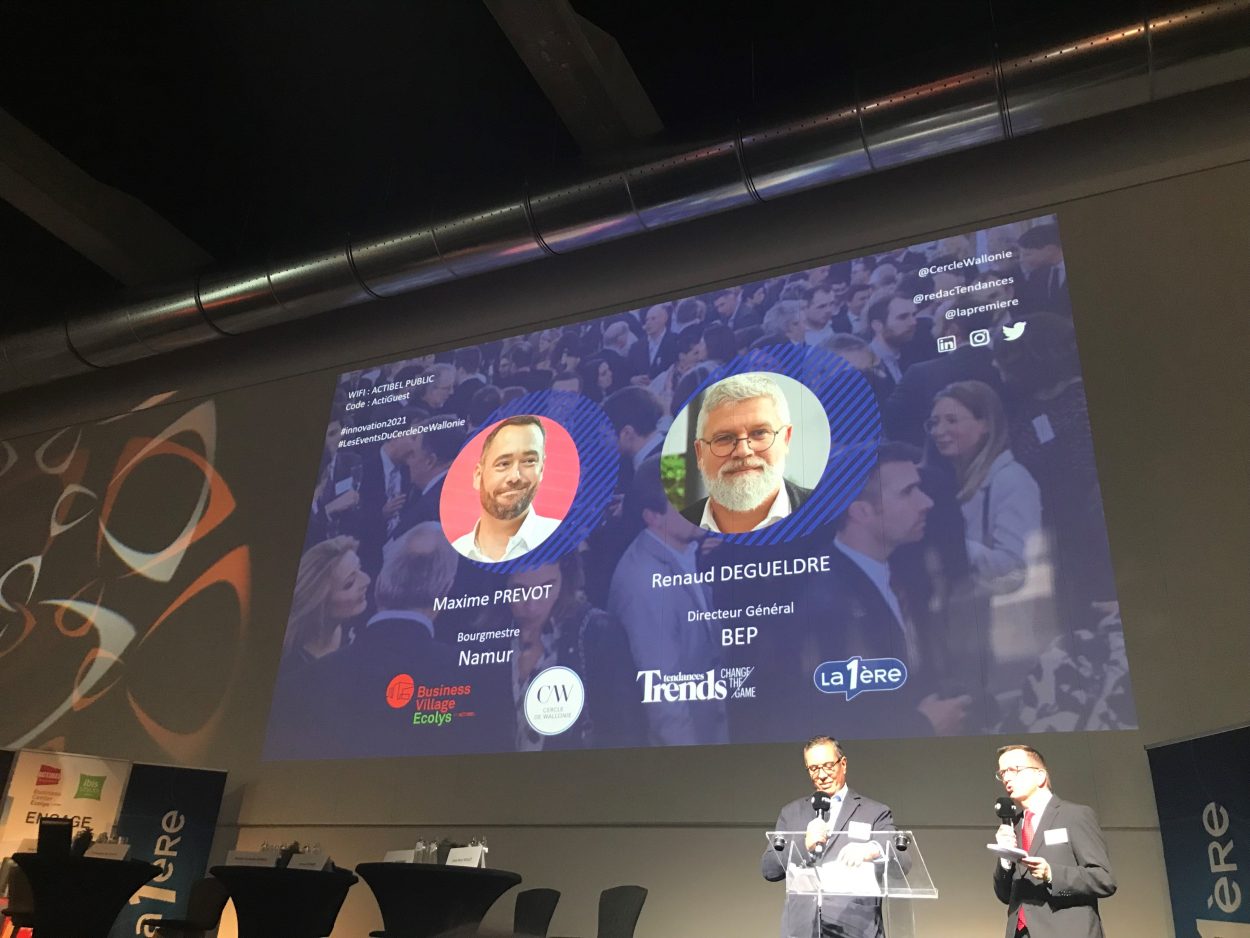 As we announced a month ago: Ecolys® is welcoming many new companies. These include the Fabrique Circuit Court, La Ressourcerie Namuroise, the Business Village by Actibel and the Eco-construction Cluster. All these companies organised their inauguration in October this year.
La Ressourcerie Namuroise: renovation complete
On 1 October, La Ressourcerie / Ravik Suarlee started things off with the inauguration of its new building/sorting centre. Renovating a building is certainly a carefully considered and coherent choice for this company operating in the field of recovery.
La Ressourcerie Namuroise offers 31 communes in Namur a collection and processing service for 'bulky' waste from the general public, promoting vocational integration and training for those lacking adequate skills on the labour market. In addition to the door-to-door collection service, La Ressourcerie prepares the bulky waste collected for reuse and recycling.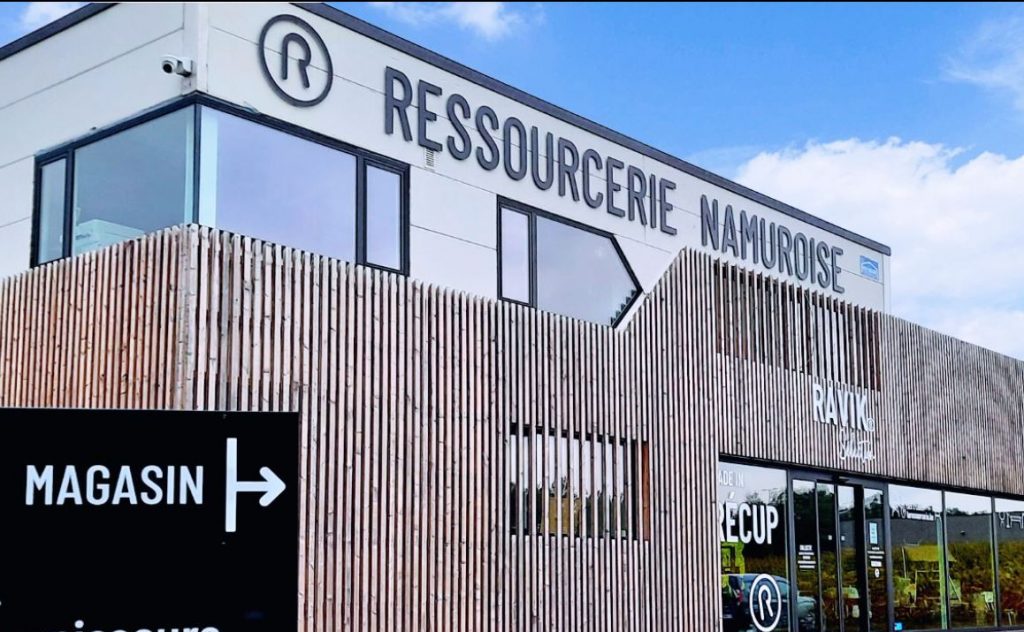 A sustainable building for the Eco-construction Cluster
On 29 September, all eyes were on the Eco-construction Cluster. What could be more relevant than to present a building made of straw to symbolise the 'sustainable' theme of the Ecolys® park?
A video is more effective than a long speech: it presents the advantages of straw and the innovations of this unusual building with a carbon balance of less than 40% compared with a conventional building.
Fabrique Circuit Court: a multifunctional building
Then on 15 October, Fabrique Circuit Court organised its official inauguration. This federating project for territorial development, focusing on short circuits and quality food production moved into a building of 2,760 m² including a bottling plant, a poultry abattoir, a vegetable processing plant, workshops, storage areas and a logistics centre.
This is a marvellous example of cooperation between complementary players, notably between fair trade and short circuits, since Ethiquable Benelux has established its offices and its warehouse there. 
The inaugural event continued the following day, when it was also open to the general public.
A project carried out with BEP support
Business Village 
Last but not least, the Business Village by Actibel organised a great party on 21 October in partnership with the Cercle de Wallonie business circle.
After the official speeches and presentations, a conference on the subject of sustainability was organised, broadcast live on La 1ere radio station thanks to the partnership with the RTBF broadcasting company.

The Business Village Ecolys by Actibel is an original project comprising one of Europe's largest antiques auction rooms, a major Business Centre along with conference and seminar rooms of all sizes, a restaurant seating 350 (Le Félicien), a solar farm with 1,228 photovoltaic panels and a large car park with 16 TESLA superchargers.
This real-estate complex also boasts a brand-new 'IBIS Styles' hotel decorated around the theme of the 'artist's workshop'. Located at the approach to city, it is sure to attract many visitors and companies to Namur.
Business Village Facebook page
Your company at Ecolys®?
UNE QUESTION UNE DEMANDE ?

Contactez-nous !