Mecalys: an attractive business park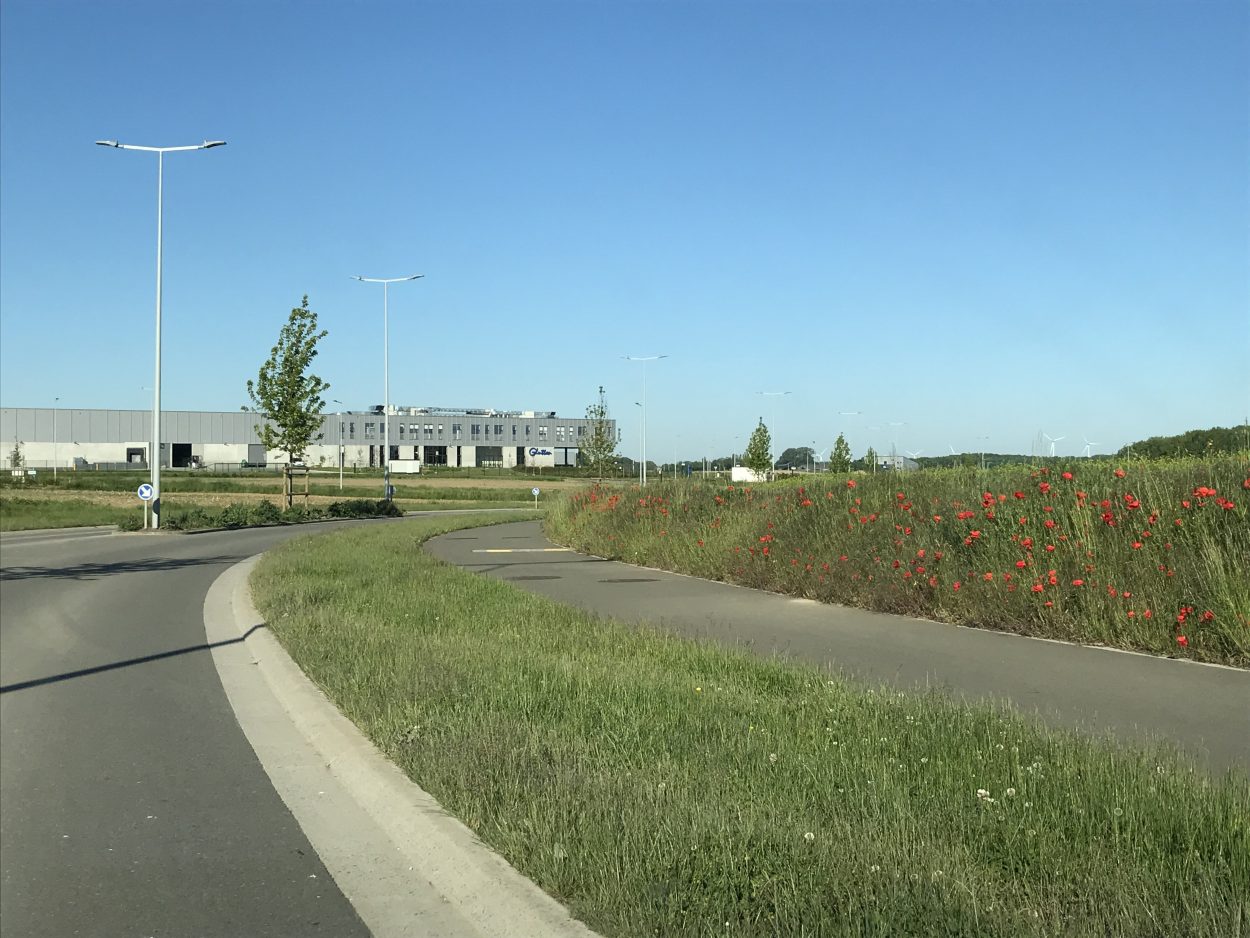 At a press conference organised on 25 June this year, the BEP and the city of Andenne took stock of the two most recent business parks in the 'cité des Ours' (city of the Bears), as Andenne is known: La Houssaie and Mecalys®. Both parks have been commercially operational since 2017 and record excellent results in terms of the level of occupation.
GlutTon, Dwelling, Edibo… and many other companies!
The first companies that have already settled or are in the process of settling in Mecalys®, which we have already mentioned, include:
Glutton, which designs and manufactures mainly electric vacuum cleaners and street sweepers and which inaugurated its building in 2019;
Dwelling, active in the construction sector, which began work on its site this summer;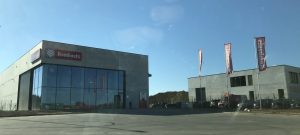 and Rombouts, a Flemish company well known in the coffee sector, which recently finalised its work. 
Not forgetting, of course, the other companies that have settled here more recently, such as Edibo, active in the construction sector, INEO/Mercator which focuses on the development of ERP software, and Névé / Alpitec which provides training in working at heights as well as expertise and safety solutions in the field of 'the vertical world'.
The expected new arrivals also include a number of investors who will very shortly be operational in this site:
These are just a few of the names involved. Several big undertakings and SMEs have also chosen Mecalys and are currently examining the feasibility of their project. 
Two parks with the wind in their sails
Mecalys®: park expansion planned
Given the success that Mecalys® is currently enjoying, plans are now being made for a 50-hectare expansion of Mecalys®. An additional 50 hectares are to be made available to potential investors once the urban planning procedure and economic recognition are complete.
The specific feature of this expansion is that it is to be established across three communes (Andenne, Fernelmont and Héron) and two provinces (Namur and Liège). The services of the BEP and of SPI+ are working to ensure the success of this project, which is scheduled for completion in five to seven years' time.
La Houssaie, a local park
La Houssaie business park (in Landenne) covers an area of 10 hectares and attracts companies from the local economy. Twenty-three companies are already or will shortly be established here, accounting for around 210 jobs. Just one quarter of the park is still available. The companies to be found here include:
L'œuf d'Or, a hatchery company with a hundred years of experience in the poultry sector in Flanders;
Esquisse, a firm of architects that develops projects for private individuals and industrial buildings;
And shortly, Le Coq des Prés, a cooperative comprising around forty breeders who market organic poultry, which has plans to create a compote-making unit.
Andenne / Fernelmont: An attractive region for SMEs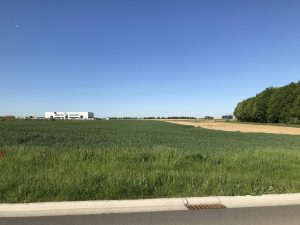 Andenne lies between Namur and Liège, 20 kilometres from the Daussoulx interchange. It therefore benefits from a central position in Wallonia, near three major motorways: E411, E42 and E40. In addition to this ideal location, the city of Andenne has always welcomed economic development with open arms. Over 400 companies are established here, some of them in the existing business parks of Seilles, Anton and Sclaigneaux. These companies operate mainly in the metal, construction, extraction and agri-food sectors and include innovative leaders in various niche fields. They sustain the industrial culture already firmly anchored in this region.
The same applies for Fernelmont, which has had a business park for over 40 years that has proved extremely popular among companies. Its recent 5-hectare expansion is already highly sought after by investors, demonstrating the attraction of this region for economic activity.
The Mecalys® business park, recently established across these two communes and along the E42 motorway, provides further proof of this interest, as does the nearby small businesses park, La Houssaie.
A province that attracts investors
Besides the Andenne-Fernelmont region, the Province de Namur as a whole attracts businesses. In 2020, BEP Expansion Economique sold 36 sites, or the equivalent of:
20.59 hectares,
investments totalling € 44.5 million,
and 332 jobs consolidated or to be created.
Are you looking for the perfect place for your business?
Contact us to find the ideal site in Mecalys® or one of our other business parks in the Province of Namur.
We will help you become established and obtain permits as well as providing specific individual or collective support in areas such as public aid, financing, partnerships, sustainable development, identifying opportunities and many more.
UNE QUESTION UNE DEMANDE ?

Contactez-nous !