Inauguration of new green spaces at the Fernelmont business park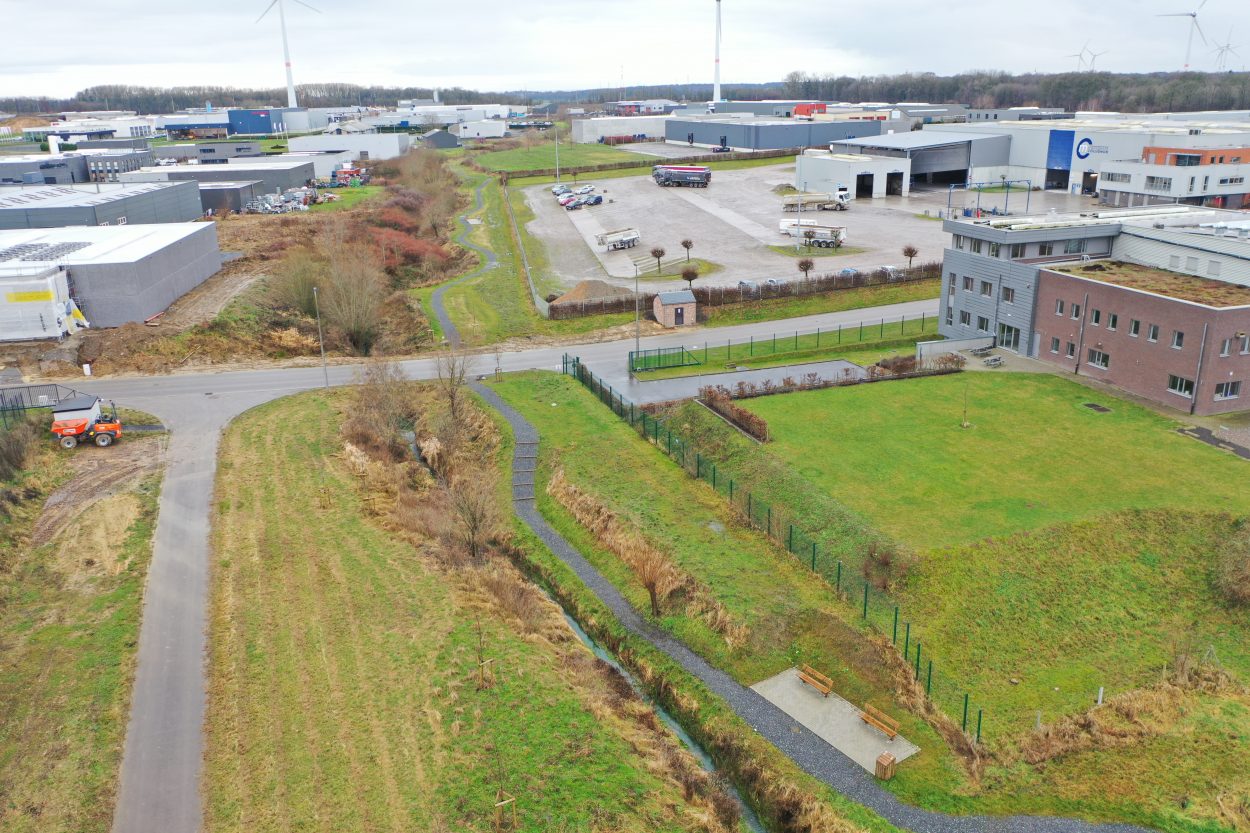 On Saturday, 17 September 2022, the Fernelmont municipal authorities officially inaugurated the 'talweg' facilities located within the Noville–Les–Bois business park.
These new policies are great formulas to support and promote during mobility week.
A new walk
* A talweg (or thalweg) is a word of German origin referring to the line of lowest elevation within a valley and along which the water flows, the line of the steepest gradient of a valley, forming the path of the valley. (Source)
The inauguration of the talweg marked the end of the extension work at the Noville-les-Bois business park. The additional five hectares in the park, which are to accommodate new companies, are also characterised by the particular attention paid to water management and biodiversity. Explanations from Rémy Frère, site manager for the BEP:
 A one-kilometre footpath has been laid out along the edge of the stream, with benches and information panels. The banks along the water's edge have been greened by planting indigenous species.
This green zone within the business park is sure to become a place to walk for workers at the site, who go there every working day to relax and meet up informally in a friendly atmosphere.
As a means of maintaining biodiversity so as to improve the living environment for employers and employees at the site, it will increase the attractiveness of the zone. Local residents will also be able to enjoy this place of relaxation, improving the integration of the business park into the surrounding area.
Other schemes are already being discussed to develop this approach, such as bringing in a few sheep to graze here.
And next? 
Thinking along the same lines with a view to continuing to improve the services provided, discussions started a few months ago on ways of facilitating access to the site and the offices of the various companies by means of public transport and/or soft mobility as alternatives to cars. The TEC Namur – Waremme express line, a very busy route, includes a stop at the entrance to the park.
Several options are being examined to cover the 'last kilometre', such as creating a secure parking area for bicycles or electric scooters, ground markings to ensure proper road safety, etc. The ultimate aim is to develop a real mobipôle or mobility hub here.
WOULD YOU LIKE TO JOIN THE FERNELMONT BUSINESS PARK?
UNE QUESTION UNE DEMANDE ?

Contactez-nous !