Three new acquisitions at Ecolys® and Crealys®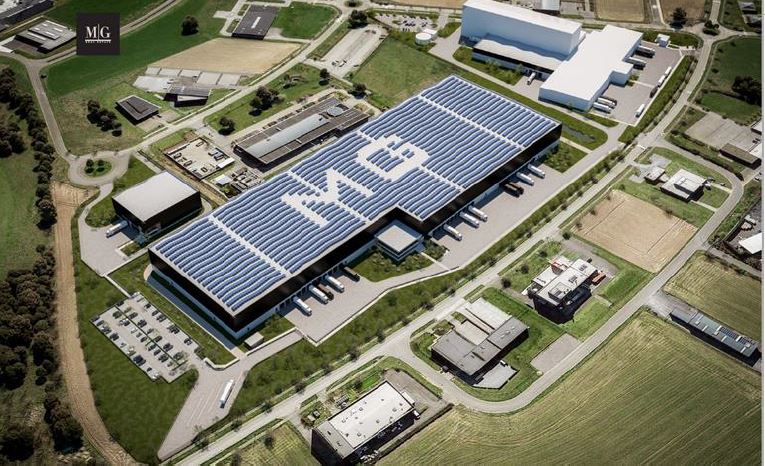 On Monday, 22 August, BEP Expansion Economique sold three plots of land for atypical projects in the Crealys® and Ecolys® business parks.

Together, these projects represent an investment of over 60 million euros and have the potential to create around 120 jobs.
A logistics hub for GSK Biologicals at Crealys®
Yusen Logistics ranks among the world leaders in logistics and transport, particularly in the field of healthcare in the Benelux and in Europe. The company is to create a new storage and distribution centre for pharmaceutical products unique in Europe and will run it on behalf of GSK Biologicals. The Pierre Group will take care of part of the logistics.
MG Real Estate (via its subsidiary Pinus Peuce) is to invest in two buildings on a 7-hectare plot:
The first is to receive, store and distribute finished products intended for European and worldwide destinations, as well as conventional raw materials. The building, which is to cover 39,000 m², will comprise several zones for ambient and chilled storage at different temperatures;
The second building will be used to store and deliver other types of GSK raw materials for its production centres in Walloon Brabant at ambient temperature in an area of 1,500 m².
The buildings will be equipped with cutting-edge technology and will meet stringent sustainability standards.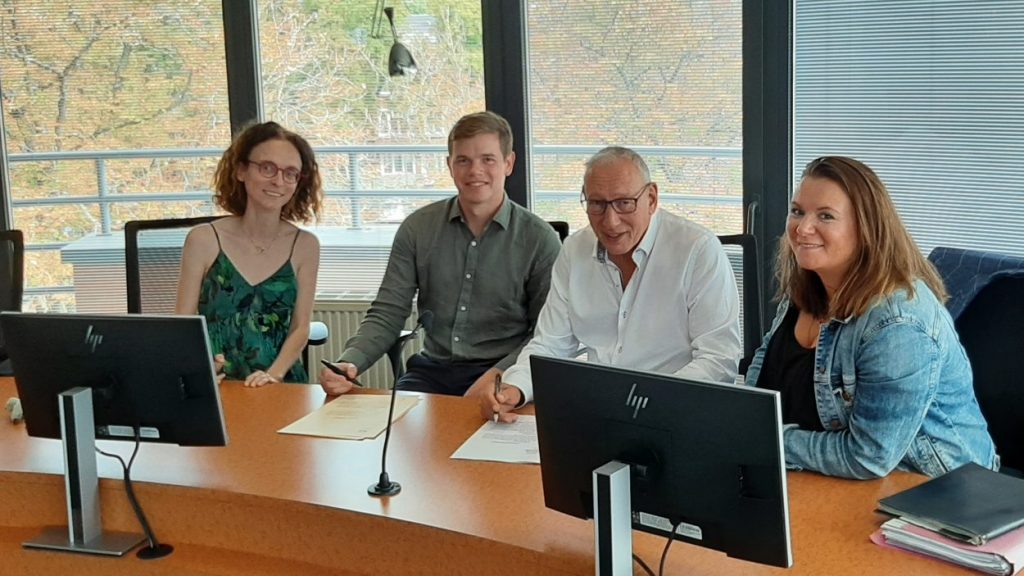 In addition to the purchase of the land, the total investment amounts to 55 million euros and is to provide work for 75 people to carry out storage, handling and preparation activities involving pharmaceutical products. Through its subcontractor, GSK Biologicals is consolidating its presence at Crealys®. It has been established at the business park since 1997 and already benefits from a refrigerated logistics centre for the storage and distribution of vaccines on an international scale, built by Fri Pharma in 2009.
These new constructions will make it possible to distribute the vaccines more quickly in over 160 countries, while reducing the group's CO2 emissions.
GSK clearly intends to strengthen the biopharmaceutical ecosystem in Belgium and reinforce Wallonia's leading position in health sector logistics.
The Crealys site was selected after an in-depth comparative analysis carried out by GSK to determine the ideal place for this logistics hub. BEP Expansion Economique is therefore particularly proud to welcome to Namur this next major development for Wallonia, backed by partners working to anchor this hub in this central region, which is easily accessible to cover the whole of Europe. The Agency is providing practical support for the implementation of this investment.
BVI.EU and its real-estate complex at Ecolys®
BVI.EU is a major property developer specialising in the design, construction and marketing of corporate real estate such as SME parks/villages or complexes divided into modular work spaces to be sold or rented mainly to SMEs.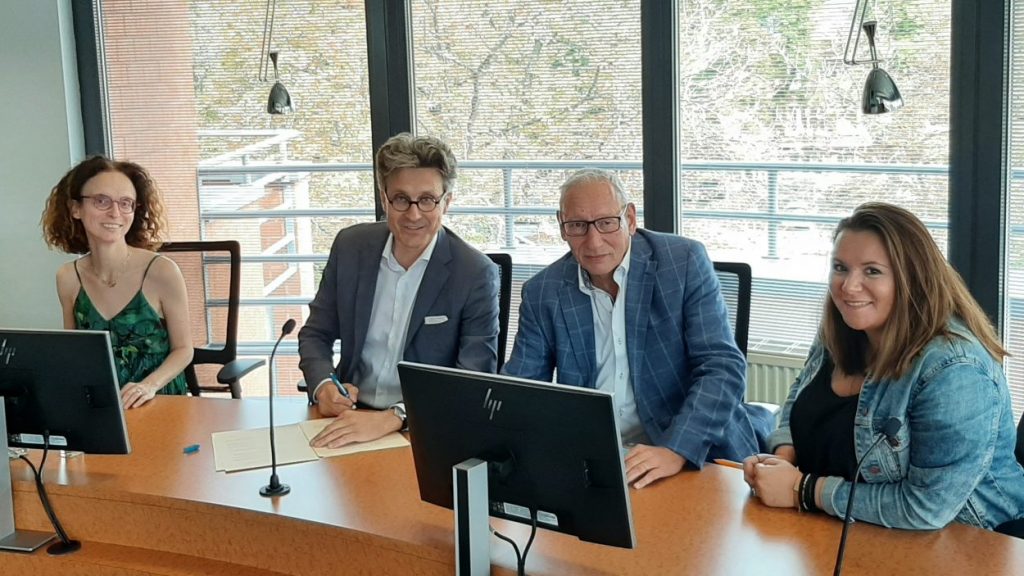 BVI.EU began its activities in Flanders over 20 years ago and has been developing in Wallonia, Germany and France for a number of years. This developer is behind the real-estate complex at the approach to Floreffe, along the RN90 main road, which consists of around thirty modules for companies.
BVI.EU is now continuing its development in the Namur region with the acquisition of a 92-are plot of land at Ecolys®. A 'Green Business Park' of 4,800 m² is to be built there, divided into 24 modules of between 150 and 290 m² for companies interested in purchasing. This new modular real-estate offering companies great flexibility could ultimately result in at least forty jobs.
ATFJ coming soon
A third land sale was signed on the same day, this time in favour of the company ATFJ, which specialises in carpentry, cabinet making and the restoration of listed property. The company will shortly be settling at Ecolys®, a site that matches its profile perfectly.
"These real-estate projects, concluded at the end of August 2022, demonstrate the clear interest of large international and Flemish groups in the Namur region. With an investment of over 60 million euros and the prospect of welcoming around a hundred jobs, these projects obviously contribute to the economic development of the Namur region in a difficult context for companies."
Jean-Marie CHEFFERT, Chairman of BEP Expansion Economique
WOULD YOU LIKE TO JOIN ONE OF THE BEP BUSINESS PARKS?
UNE QUESTION UNE DEMANDE ?

Contactez-nous !