Two new inaugurations at Namur business parks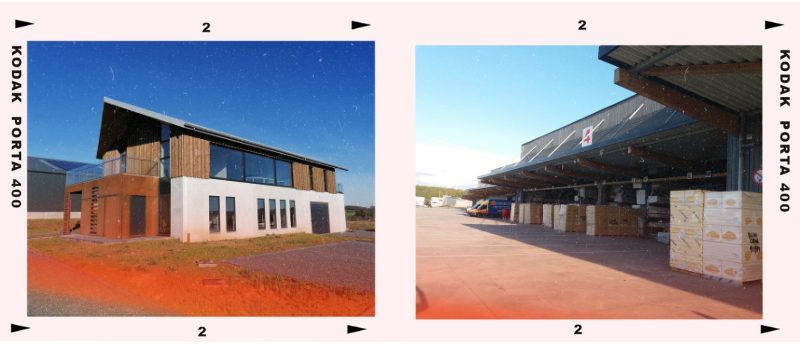 On Friday, 30 September 2022, we attended not one but two inaugurations at one of the business parks in the province of Namur.

Spotlight on the investment made by Carlier Bois and new offices for the company Esquisse! 
A family business
The first of these at Ecolys® was organised by Carlier Bois, a company well-known in Namur that will celebrate its 90th anniversary next year. Headed successively by three generations, it has become a reference in its field for the region.
Historically established at Avenue Albert 1er, on one of the approaches to Namur, the management opted to continue to expand and offer their staff better working conditions. This meant a complex big enough to accommodate them and to meet the needs of a broad customer base keen to find an increasingly comprehensive range of goods to promote their own development.
Workshops standing at the entrance to the site, amid vast warehouses, certainly make it all the more attractive.
All the trading activities for professionals have been established here, combined with a self-service product display area where the entire sales team is on hand.
This department processes wood and panels as well as ensuring the distribution of products for building completion work.
The mechanisation workshop takes care of planing, profiling, cutting, impregnating, panel cutting, edge gluing and more, while the carpentry workshop manufactures customised interior door units using state-of-the-art production equipment.
The Bois Service, or Wood Service, for private individuals, a specialised self-service unit of over 3,000 m² that distributes wooden products, panels, mouldings, doors, wainscoting and more, as well as ironmongery, adhesives, paint, decoration, tools, etc., remains in the original premises.
Around 60 members of staff assigned to the new site moved into their new workplace a few months ago. Many customers and suppliers attended this festive event.
Fine growth
It was the same story for Esquisse, at the La Houssaie business park. The company decided to establish its new offices in the Andennes entity.
This firm of architects founded just under twenty years ago by Pierre Strijckmans and Maxime Verwilghen has contributed towards the implementation of several dozen projects throughout Wallonia since it began. It is well established in the provinces of Namur and Walloon Brabant as well as in the Liège region. The firm designs and builds both residential properties and public buildings such as schools and retail units, as well as buildings for use by industry and craftworkers. Backed up by this expertise, they have been joined by around ten architects who strive daily to promote the renown of their firm.
We wish them both every success in their new premises.
Are you looking to settle in the Province of Namur as well? 
UNE QUESTION UNE DEMANDE ?

Contactez-nous !