GRAMITHERM® CHOOSES SAMBREVILLE (NAMUR) TO SET UP ITS PRODUCTION UNIT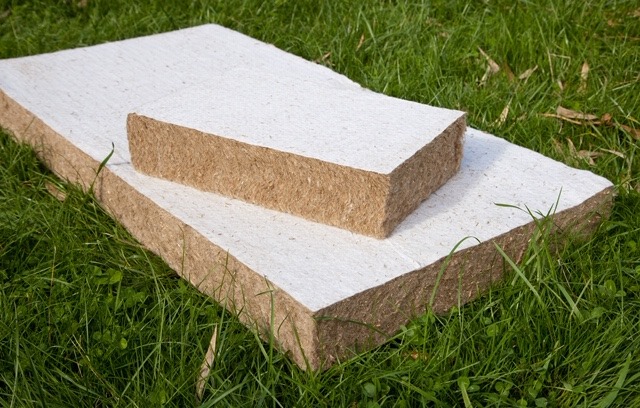 Gramitherm invests in Belgium
Gramitherm Europe is to establish a 3,800 m² production unit in Auvelais-Sambreville. The site will include a panel production line that uses AIRLAY technology and adopt a short circuits approach.
This project has been made possible thanks to the partnership between CLEAN INSULATING TECHNOLOGIES (which holds the intellectual property rights to Gramitherm®, an innovative industrial process for making thermal insulation panels based on grass), INVESTSUD and NAMUR INVEST, two Belgian regional funds. The project has the financial backing of Sowalfin's EasyGreen in association with the banking world as well as the investors referred to above.
The new company, GRAMITHERM EUROPE SA, with a capital of EUR 1.1 million, is therefore installing the first exclusive production platform for GRAMITHERM® panels capable of making 100,000m³ of flexible panels per year. This is to be launched next September.

How does it work?
GRAMITHERM EUROPE SA will participate in the valorisation of hundreds of thousands of tonnes of grass produced in the Benelux every year by making insulating panels that will be distributed throughout Northern Europe. This cold and heat insulator, which has a negative carbon balance, absorbs noise and regulates humidity.
The product was given the Bouygues circular economy award at Vivatech 2018.
The company is part of a European Interreg project, known as GrasGoed, to valorise 'waste' grass which is found in large quantities. It is a member of the eco-construction cluster in Wallonia which oversaw this initiative. Valbiom has also contributed to the project.
https://www.grasgoed.eu/eerste-isolatiemat-op-basis-van-gras-overhandigd-om-huize-dijleland-te-isoleren-2/
The support of the BEP
The BEP business consultants assisted the project leaders to implement their business plan and to seek the funds needed for the project and an operating site suited to the production of this new ecological material.
More information:
UNE QUESTION UNE DEMANDE ?

Contactez-nous !