SILVER ECONOMY: THE BEP INCREASES AWARENESS OF ITS NAMUR PARTNERS IN NORMANDY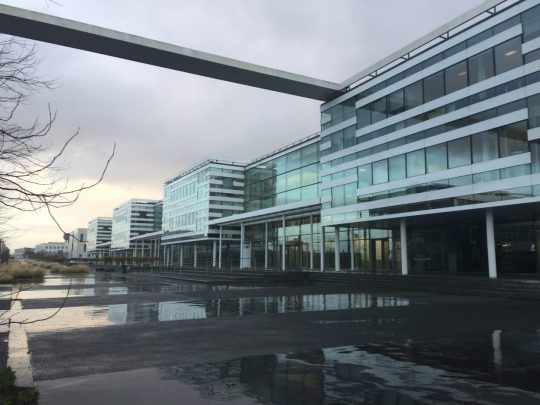 From 15 to 17 January 2018, the BEP organised an exploratory mission in Normandy to show its partners the ecosystem put in place in this region for the Silver Economy, a major issue which the BEP has been considering and discussing for three years, particularly in the context of the creation of the new Care-YS business park devoted to health and ageing.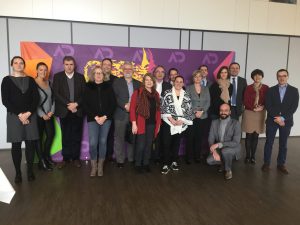 The Namur delegation
DISCOVER OTHER INITIATIVES
The aim of this mission was to increase awareness among public bodies of initiatives being taken in Europe and to deepen the discussions that have been taking place over the past year on the issues of ageing and longevity.
In addition to the BEP, the Namur delegation included universities, Namur hospitals, health insurance funds, the Province of Namur via its 'Ville amie des aînés' programme (Friend of the elderly city') and the Biowin cluster.
They form the core of a Silver Economy approach set in motion at the initiative of the BEP. A plan of action has been drawn up to move forward together on these projects.
ORGANISATIONS JOINING FORCES AROUND THE DEVELOPMENT AGENCY FOR NORMANDY
In Normandy, the ADN, Development Agency for Normandy brought together organisations active in the field of health and ageing, such as the TES cluster (e-health activities), the Valorial cluster (activities involving health, diet and services for senior citizens), France Silver Eco (the national body for the Silver Economy), Techsap Ouest (Silver Economy Cluster and Living Lab), the IRSAP (Regional Institute for services for people), a regional consultant appointed for the Silver Economy, the Vice-President of the CODAH (Community of Le Havre Agglomeration), the Deputy Mayor of the City of Le Havre, the Bien Vieillir cluster (Ageing Well) of the city of Le Havre, representatives of the Gérontopôle Seine Estuaire Normandie (gerontology centre) and CARSAT Normandie (retirement insurance), etc.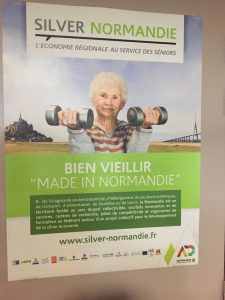 EXCHANGES, VISITS AND COLLABORATION APPROACHES
In addition to the exchanges on the respective contexts of the regions of Normandy and Namur, which are similar in size, the mission participants learnt about the characteristics and organisation of the Silver Economy sector in Normandy. The delegation visited projects designed to promote support for senior citizens, such as the Living Lab TechSap Ouest, the Maison Domotique d'application pédagogique (home automation discovery centre), the IRSAP and the Dahlia model home for the elderly.
Collaborations could be set up.
UNE QUESTION UNE DEMANDE ?

Contactez-nous !