IDEALYS, THE CREALYS AND ECOLYS CLUB COMPANIES, IS EXPANDING...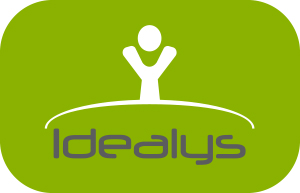 Idealys, the club companies that brings together companies in the Crealys and Ecolys parks, is expanding as the Floreffe/Malonne parks are joining it, enabling the businesses established there to benefit from the services it offers.
Good to know:
Idealys stands for Interactions et Développements entre Entreprises et Acteurs Locaux des parcs CrealYS® et EcolYS® (Interactions and Developments between local businesses and players from the Crealys® and Ecolys® parks).
In concrete terms, what does the Idealys Club have to offer you? The Crealys® and Ecolys® businesses have come together to get to know one another better, to create more synergies between one another and to think about collective actions to be undertaken in the parks.                   
Mobility service, afterworks, employment platform, information provider, purchasing centre, etc.
More information: Idealys
UNE QUESTION UNE DEMANDE ?

Contactez-nous !