A FUTURE INNOVATION DISTRICT IN SALZINNES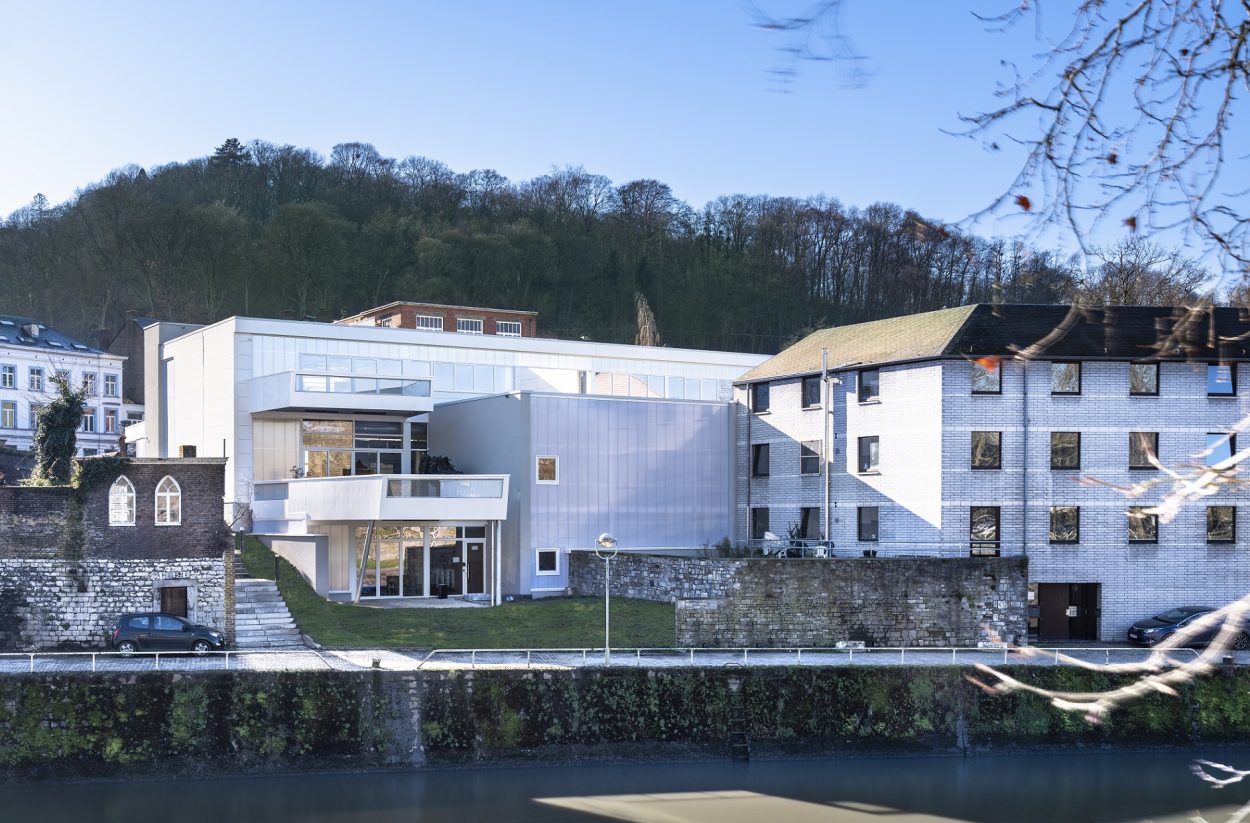 BEP Expansion Economique has just purchased four buildings put up for sale by the Province of Namur. Located close to TRAKK, these premises provide an additional 6,300 m² which will make it possible to develop a real innovation district.
PROVINCIAL SALE
These four buildings are part of a sale of 17 provincial properties linked to the construction of the Maison Administrative Provinciale (administrative centre of the province) and the gathering of provincial services in a new building which is nearing completion close to the provincial campus. On Monday, 25 May, the Board of Directors of BEP Expansion Economique therefore decided to acquire the four buildings on the site (plus the surrounding area), namely the office building, the pavilion, the house and the workshop, for the sum of € 2,950,000.
AN INNOVATION DISTRICT IN NAMUR
This decision will make it possible to continue, in conjunction with TRAKK, to develop a real innovation district. The site is to accommodate a mixed project comprising mainly offices as well as residential buildings plus meeting rooms, parking facilities and spaces suitable for friendly gatherings. This project is to be undertaken by a public-private partnership and will focus on a specific target group combining youth and creativity.
BEP Expansion Economique called in the French firm Alphaville, which specialises in urban planning, to consider the use to which the site could be put. Their conclusions reveal real potential for a creative project to establish an innovation district, along the lines of successful examples in Nantes, Saint-Etienne or Munich.
To implement this project (over the coming five years), BEP Expansion Economique is also hoping to be able to benefit from ERDF support and make part of the site available to private partners, subject to compliance with a strict urban planning charter.
NAMUR DIGITAL ECOSYSTEM
The Province of Namur is joining this positive dynamic by supporting the BEP Expansion Economique initiative. This new district represents an additional asset in affirming the position of Namur, Digital Capital.
With TRAKK at the heart of this new district as well as NID, an urban development pavilion highlighting the smart, sustainable aspects of Namur located at the Confluence and dedicated to civic interactivity on urban projects, the Milan Pavilion at the Citadel intended to popularise digital technologies, the Delta with its cultural dynamic, the University of Namur and in particular its management and IT faculties plus all the private initiatives in this sector (such as that of the KIKK Festival), the Namur digital ecosystem is continuing to develop and is consolidating its status.
Would you like to know more about the Namur digital ecosystem?
UNE QUESTION UNE DEMANDE ?

Contactez-nous !