Trends Gazelles 2022 - our companies stand out!

Every year, the Trends Gazelles awards recognise the fastest-growing small, medium-sized and large companies in each province. Let us take stock of the companies established in our business parks that stand out!
The nominees from our parks are…
In the large companies category:
Aseptic Technologies, Tilman, Coris Bioconcept, Prova-Mr.Bricolage, Nonet, Carlier Bois, Covivins, Lannutti, Glutton Cleaning Machines, Aldi Gembloux, Materne Confilux, Benelmat, Civadis, Société Coopérative Agricole de la Meuse, Stabilame, Analis, Jumatt, Menetam.
In the medium-sized companies category: 
Eecocur, Pro-Energie, Etablissements Fréféric Pessleux, Evocells, Ms Motor, Menuiserie Pierre Alexandre, GIM Wallonië, D.L.D.B.-WAKO, Coexpair, Ideatec, Coene, THT, Refrinam, Roof Isolation, Bio-Life, Chimsco, Patigny Mazout, Beal International, CDC – Cabines de Ciney, Le Pain d'Antan, KTM – Sportmotorcycle Belgium, Ineo, Wama-Beef, La Cuisine des Champs, Cosse Entreprise. 
In the small companies category:
Paysans-Artisans, Goblet Julien Menuiserie, Travaux Divers Namurois, Dubois Habitat, Alain Tolleneer, Cafés Delahaut, A.P.C Food, La Scala, Her-Win, Progenus, Soulier Electricité, Maison D&V.
The selection
The Trends Gazelles are selected on the basis of various data such as the added value of the company, the growth of this value, the growth of the workforce and that of its cash flow. The idea is to offer each 'gazelle' the same opportunity to win the title of 'Trends Gazelles Ambassador'
Find out more about the selection criteria
The big winners from Namur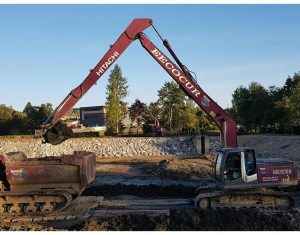 Eecocur took first place in the medium-sized companies category.
This company, which is established in our Fernelmont business park, specialises in hydraulic works, but that's not all! In 2016, three farming friends decided to invest in the business. Since this takeover, many investments have been made to renew the machine park and the equipment needed to diversify their activities. A great success!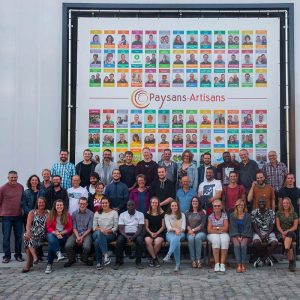 In the small companies category, Paysans-Artisans won the title of 'Trends Gazelles Ambassador'. This producers' and consumer's cooperative was established in 2013 to highlight small-scale farming and craftwork, marketing their products in various physical and online sales outlets. Alongside this distribution, the company is a stakeholder in various projects, including 'Fabrique Circuit Court' established at Ecolys® 
Find out about this fine example of synergies
The national event
Eecocur finished 15th in the table at national level alongside PMSweet or Pro-Energie. Paysans-Artisans ranked 8th in the small companies category. 
We congratulate our Namur companies!
Looking for a building or a plot of land?
UNE QUESTION UNE DEMANDE ?

Contactez-nous !