The medical sector just keeps on growing at Crealys®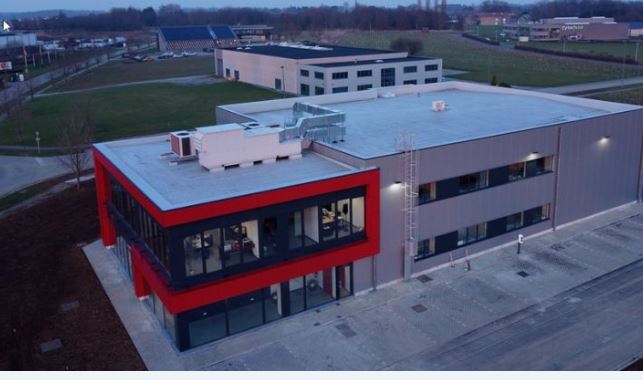 Following the start of work on the huge MG Real Estate and Yusen Pharma building site that is to accommodate GSK's European hub, it is now the turn of the Namur SME Coris BioConcept to change gears by moving into its own brand-new building!
BEP Expansion Economique feels a twinge of regret at seeing this tenant leave its laboratories and its offices after so many years of pleasant cohabitation.
In fact, Coris BioConcept arrived at the science park 22 years ago!
Having gradually evolved and rented additional space in the incubators and at the Crealys® Business Centre in order to have facilities even better adapted to its activities and its growth, the company has now decided to invest in its own modern infrastructure while remaining in the Namur area, in this park that watched it grow. This new infrastructure meets the most recent European and international standards and has just been approved. The team of over 30 people has been given the green light!
The activities of Coris BioConcept
This SME is involved in R&D, the design and production of diagnostic kits for infectious diseases.
Having initially focused on respiratory and enteric diseases, the company then significantly widened its range to work on current issues. These included Covid, of course, i.e. SARS-CoV-2, in the context of the health crisis, supplementing the range of other viruses already targeted, as well as the growing bacteria phenomenon, in particular in the context of resistance to antibiotics, parasites, etc.
WE TOLD YOU ABOUT THIS A FEW YEARS AGO WHEN THE COMPANY CELEBRATED ITS 20TH ANNIVERSARY
The development of its products and technologies
The technology used was immunochromatography and the company's R&D department constantly innovated to develop new techniques, in particular in the context of projects undertaken in partnership with the Biowin competitiveness cluster, European R&D funding, etc., in order to further develop these tests, which are as easy to use and which produce results as quickly as a pregnancy test.
Technologies such as immunochromatography, the RT- LAMP process (Reverse Transcription-Loop-mediated Isothermal Amplification) and electrochemistry are intensively used in microbiology laboratories all over the world.
So Coris BioConcept is currently involved in many international collaborations (including with Belgian and/or European subsidies) to develop new fast-diagnosis tests focusing on antimicrobial resistance and neglected or emerging tropical diseases. 
This R&D expertise is perfect for developments on demand or the production of innovative solutions in a constantly changing world that needs cutting-edge biotechnologies to move further towards a healthier future. All Coris BioConcept products comply with CE marking requirements and the company has ISO 13485 certification.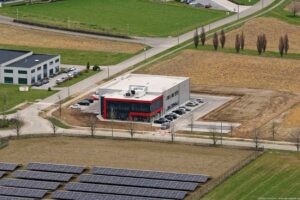 Idealys, the business association
Thierry Leclipteux, the CEO of Coris BioConcept, has always been closely involved in the life of the Crealys® science park, in particular via the Idealys business club.
As the president of this association, he is keen to share his knowledge and his tips with other companies and to support collective projects, as can be seen from the activities of Idealys, whose new website was recently put on line.
And why not you?
Namur lies at the centre of this much-talked-about Biotech Valley. If you would like to be part of this too, for example at Crealys® or at Care-Ys® (a new park in Bouge, currently being equipped), contact us so that we can talk about it together!
As a taster, consult our investor's guide which was recently put on line to find out about the stages involved in setting up a company and about worthwhile contacts.
We will be at your side to help you implement your project as well as possible!
UNE QUESTION UNE DEMANDE ?

Contactez-nous !