Good news: businesses continue to invest in Ecolys®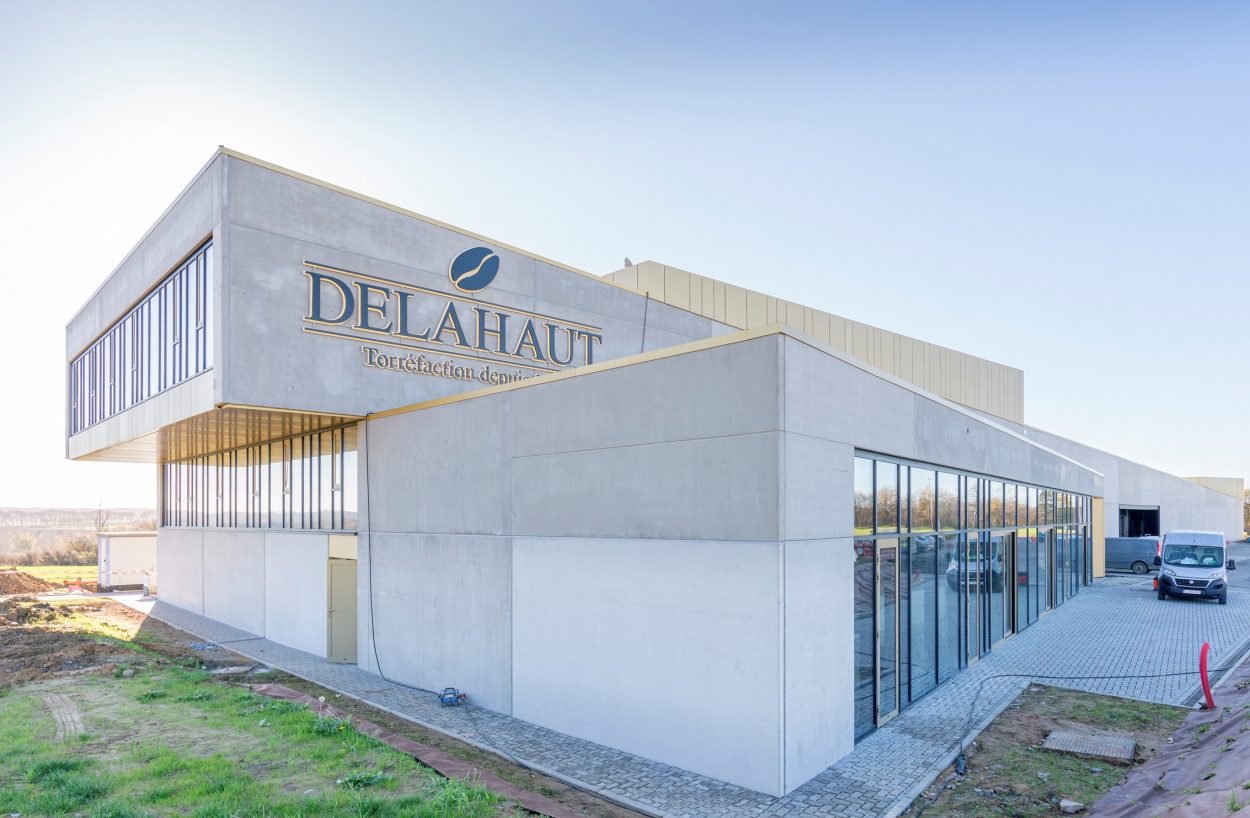 After CBlue, Solar Concept and Florisol (among others) last year, Cafés Delahaut and Carlier Bois are putting the finishing touches to their building projects in the Ecolys® business park. The former has established a new site there, while the latter has extended its existing site.
BEP Expansion Economique is also finalising the construction of the 'Gamma' relay hall which is to be put up for rent as of next April.
Meanwhile, the Flemish group Defrancq has started work on its Walloon business centre in Ecolys®. 
And that's not all: almost 25 other businesses have submitted a dossier to buy a site in Ecolys®!
Delahaut Coffees and Carlier Bois
These two impressive infrastructures were built by Cobelba at the entrance to Ecolys® in 2020.
The company Delahaut Coffees, well known in the field of coffee roasting and tasting and for its espresso coffee machines among other things, moved into its new premises after the summer in 2020. This building, notable for its fine architecture, was designed by the firms QBrik and Bsolutions, and integrates sustainable choices (including heat recovery). It boasts a long testing bar and a baristas school which are open to visitors, as is the roasting workshop. A great result, it has to be said. Especially for the team of around twenty people who work here every day. 
Namur-based Carlier Bois, which specialises in wood and its by-products, had already moved part of its 'Professionals' department from the city centre to Ecolys®. Its site was significantly expanded in 2020. An investment of € 11 million was made in three additional halls that are shortly intended to welcome clients, do business and store large quantities of materials. The site will provide jobs for around forty people.
More information about this building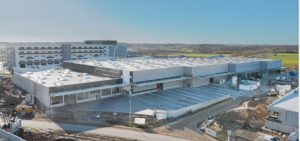 The Gamma relay hall
From next spring, this temporary commercial space will be ready to house young start-ups for a limited period, allowing them to launch their businesses.
It comprises three modules, each of around 250 m² with a small office. A sectional door gives access to each hall. One of these has been partially adapted to suit agri-food activities.
The Eco-construction Cluster show building
As we announced in July 2020, the Eco-construction Cluster – which aims to boost the eco-construction market – will shortly establish its new administrative head office in the Ecolys® business park. The building is to stand next to the new BEP relay hall. Construction work is currently underway at the wooden frames company Mobic. The structures will then be delivered by truck. Provisional acceptance was scheduled to take place during May 2021.
A FLEMISH investor: Defrancq
Last May, the DEFRANCQ Group from HOOGLEDE also purchased a site covering approximately one hectare. It has recently started a project representing an investment of € 6,000,000 here to establish its Walloon logistics centre for materials storage and wholesale trading (primarily for roofs and façades), and for their distribution to other Walloon centres and the manufacture of special metal parts. At least 15 FTEs are to work here at DEFRANCQ bouwspecialiteiten SA.
This group employs a total of over 150 people in its 20 branches working almost exclusively for professionals in the sector, i.e. roofers. (It also has two branches in the Netherlands).
Established in 1989, DEFRANCQ makes gutters, drainpipes, gutter brackets and other roof accessories in zinc and copper. Over the years, the company has increased its production capacity and further expanded its range.
It therefore opened a sales outlet in France under the name MCP Defrancq® (Matériaux Construction Pliage). The number of Defrancq® sites rapidly increased in Belgium and France and then in the Netherlands in 1995.
The takeover of the company Georges Luypaert BVBA in 2013 generated substantial added value thanks to the establishment of three branches in Sint-Pieters-Leeuw, Court-Saint-Etienne and Brussels city centre.
The most recent acquisition, that of local distributor Nokerman in Marcinelle (Charleroi), was made in 2017. A new project was then undertaken in the province of Luxembourg, followed by the creation of this central complex in Ecolys®.
With the support of the BEP
All these companies benefited from the assistance of the BEP services in the various stages of their project (obtaining permits, referral to telecommunications operators, network managers, etc.). In some cases, help was also provided when looking for financing and grants or implementing a low-carbon approach and even with project management for the Eco-construction Cluster.
You, too, can contact us to develop your project in Namur!
UNE QUESTION UNE DEMANDE ?

Contactez-nous !