ECO-CONSTRUCTION CLUSTER TO MOVE TO ECOLYS® SHORTLY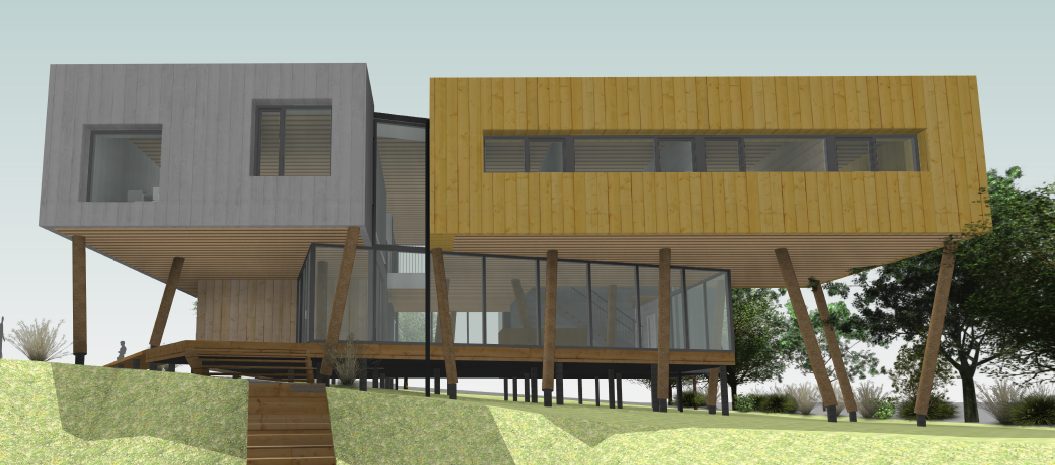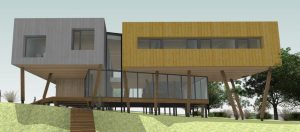 The Eco-construction Cluster will shortly be moving to its new administrative head office in the Ecolys® business park. The building is to be constructed next to the new BEP relay hall intended to help young businesses get started.
URBAN PLANNING PERMIT GRANTED
The Eco-construction Cluster is the network of companies and experts working in eco-construction or green building in Wallonia. It raises awareness, informs, organises training courses, represents the sector with public bodies and works to promote the economic development of eco-construction.
The urban planning permit for the Eco-construction Cluster's new offices and coworking space has been granted. Work on manufacturing the prototype is currently underway in the workshops of the wooden frames company Mobic. These spaces will be located in the Ecolys® business park in Suarlée. The construction technique and materials will be 'ECO' thanks to a wooden structure insulated with straw.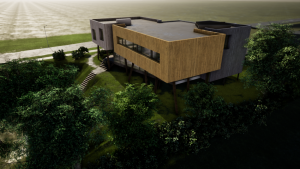 BEP EXPERTISE IN WORKS
The BEP is assisting the Eco-construction Cluster with this project as part of a design and implementation works contract.
The next stage will be the prefabrication of elements in the workshop, scheduled for September, once the project team has validated the prototype.
FIND OUT MORE ABOUT THE SERVICES OF THE BEP
BEP EXPERTISE IN BUSINESS ASSISTANCE
The BEP and the Eco-construction Cluster are partners on many European projects in support of the eco-construction sector and in sustainable economic and circular economy models.
UNE QUESTION UNE DEMANDE ?

Contactez-nous !