VESALE PHARMA, ONE MORE STEP ON THE INTERNATIONAL SCENE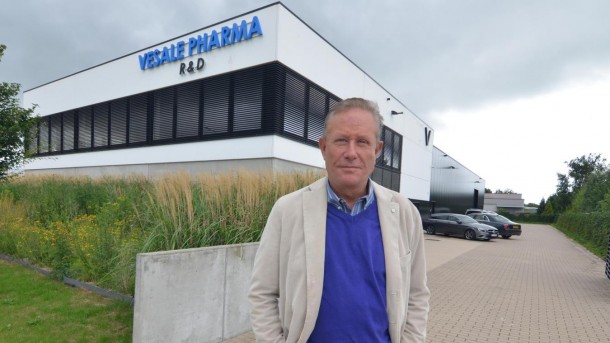 A major new export contract
Last February, VESALE Pharma took part in the Belgian economic mission to Mexico led by HRH Princess Astrid. On this occasion, a contract worth EUR 4 million was signed with Grin Laboratorios for the distribution of Bacilac Instant, one of the company's best-known products, for a period of five years.
Moreover, the company had previously opened an entity in Texas with private partners by setting up a joint venture.
Renowned Namur company
From its site in Noville-sur-Mehaigne/Eghezée, the company has developed research and innovation in the field of probiotics. It started its activities in medical delegation. It has been a pioneer in research and innovations in the field of probiotics since 2008. Vésale Pharma holds six worldwide patents, including the Intelicaps® system for the micro-encapsulation of probiotics. The company devotes over 23% of its turnover to R&D every year and now employs 46 people. A pioneer in the sector, it currently sells its products in around twenty countries across the world.
Another superb example of the level of excellence in Wallonia in this strong growth field.
Concentration of major players in Namur
The bioindustry is clearly an essential sector of activities in Namur. From its Gembloux campus, the University of Liège has given rise to numerous spin-offs, as is borne out by THT, Artechno, FPP, Waldry Process, THProd and others, as well as Pharma Manufacturing and Biolife, for example.
Would you like to become part of this ecosystem? Contact the BEP to talk about it.
UNE QUESTION UNE DEMANDE ?

Contactez-nous !