A sterilisation centre for surgical equipment established at Care-Ys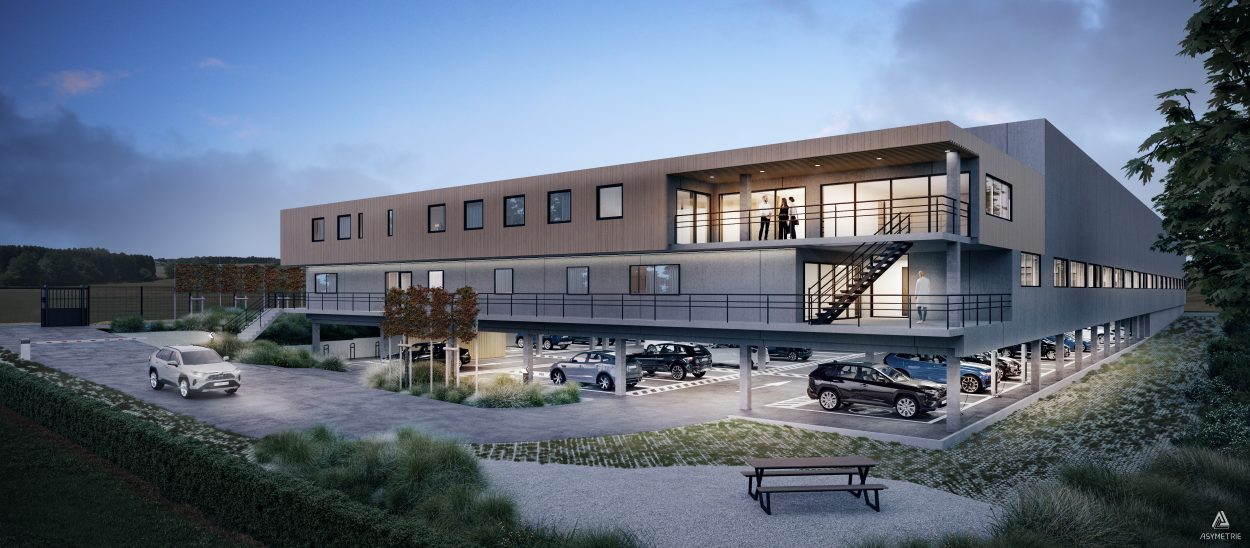 A sterilisation centre for surgical instruments is shortly to be established at Care-Ys, the new BEP business park in Bouge focusing on health and personal care. The CHU UCL Namur and the Clinique Saint-Luc de Bouge hospitals have opted to join forces to create this shared structure.
Grouping together all sterilisation operations
The Clinique Saint-Luc de Bouge and CHU UCL Namur (Dinant and Sainte-Elisabeth sites) have come together in CARE-NAM, a hospital association that aims to create, build and operate a sterilisation unit shared by the three hospitals. The aim of this structure is to centralise all sterilisation operations: marking, reconditioning, washing, sterilisation and traceability, as well as the inherent logistics (purchase of equipment, storage, handling, traceability, transport, etc.).
Rather than renovating and re-equipping the three existing sterilisation services, the construction of a joint sterilisation centre processing a larger volume significantly reduces the investment and operating costs, and facilitates ongoing adaptation to developments in technology and standards.
An initial large-scale project at CARe-YS

In order to implement this project, at the end of 2021 the Clinique Saint-Luc de Bouge and the CHU UCL NAMUR purchased a 85-are plot of land at the Care-Ys business park. It soon became clear that this business park was the obvious choice: not only is Care-Ys located very near the hospitals involved in the project, but the business park is also to welcome companies active in the health and silver economy sector: e-health, biotechnologies (medical applications, artificial intelligence etc.), nutritional health, assistance and autonomy for elderly, dependent or disabled people.
The Care-Nam building will cover a surface of approximately 3,500 m² and will include the area dedicated to sterilisation as well as a multipurpose storage space, offices and community areas. The project selected was praised for its sustainable approach and the innovative solutions put forward (cogeneration, photovoltaic panels, efficient insulation, rain water recovery, etc.)
Total assistance from the BEP
In addition to the choice of business park, the BEP also assisted the Namur hospitals with the legal arrangements for the structure (operating mode, funding rules) and the architectural project (launch and allocation of the design contract, permit application, building site follow-up).
The new sterilisation centre is therefore perfectly in line with the direction taken by the Care-Ys park which is thus to welcome its very first company. Work at Care-Ys is to be completed in the first quarter of 2024 in order to welcome companies. The construction will benefit from subsidies from AVIQ, the Walloon agency covering health, welfare and support for the elderly, the disabled and families. 
DETAILS OF THE PROJECT AND THE ASSISTANCE PROVIDED BY THE BEP
(BEP website)
UNE QUESTION UNE DEMANDE ?

Contactez-nous !