ANDENNE: MAJOR INVESTMENT BY THE LEADER IN URBAN CLEANERS, GLUTTON®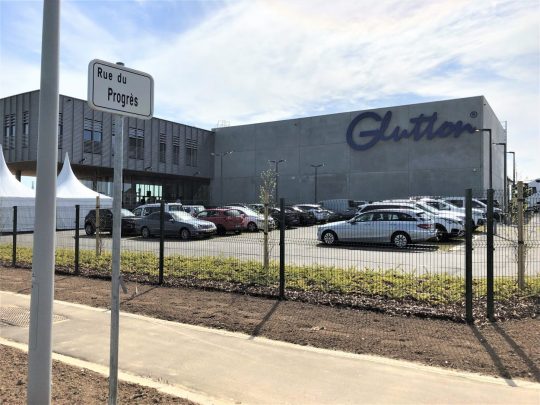 Have you heard of Glutton®?
Thoughts were certainly on compulsive eating when the name 'Glutton' was chosen for this urban cleaner which can be seen in many streets throughout the world.
Glutton® Cleaning Machines has specialised in cleaning urban spaces for 25 years. Its dynamic boss, Mr Lange, conceived this innovative equipment, which was to be more than just a sweeper, back then. The machine is equipped with a vacuum cleaner but it also sweeps, filters and has a high-pressure cleaner as well as a water spray system. And the latest model, the Glutton ZEN, is a fully electric, four-wheeled street cleaner with a battery life of ten hours.
Just imagine the comfort that this equipment offers its operators. In addition to the positive image of this system, the lack of noise when in use guarantees local people peace and quiet as well as a clean town.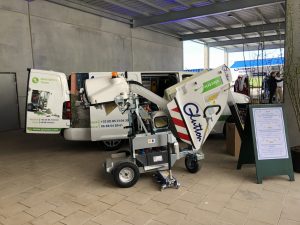 A new, ultra-efficient production site
The company has invested EUR 8.5 million in this new 7,000 m² plant in Andenne, enabling it to double its production capacity of the famous urban waste vacuum cleaners found in 6,000 towns and cities in 70 different countries. It recorded a turnover of EUR 14 million in 2018 and Mr Lange has every intention of improving on this. He places the customer firmly at the heart of his priorities.
Glutton® currently employs 94 people. Up from 37 in 2016, this represents remarkable progress! It must be said that the new premises have also been designed to ensure the staff maximum well-being. The building, which boasts a certain architectural quality, has been designed along environmentally friendly lines, ensuring local energy production thanks to 300 solar panels, HVAC heating and LED lighting.
BEP assistance in pictures

 Mecalys® and the BEP business parks
All these projects could not see the light of day without substantial public investment resulting from the efforts made by BEP Expansion Economique (Economic Expansion), the towns and cities concerned, in this case Andenne, and of course, Wallonia.
Glutton® is therefore the very first investor to set up in the Mecalys® park, located in the communes of Fernelmont and Andenne, alongside the first relay building which has three tenants.
Almost twenty other companies are in the process of settling in this park, some of which have already completed their construction work while others are in the process of applying for permits from the region or submitting their application to acquire a plot of land from the BEP.
Want to settle in the Province of Namur? Contact us! 
UNE QUESTION UNE DEMANDE ?

Contactez-nous !