THELIS MARKS ITS 30TH ANNIVERSARY AND OPENS ITS NEW PREMISES IN NANINNE
On Wednesday, 22 October, the company Thelis had two reasons to celebrate: its managers opened their new installations on the last site remaining for sale at the Naninne business park, in the presence of many guests, and they marked the company's thirtieth anniversary. The perfect opportunity for the CEO, Frédéric Peters, to turn the spotlight on all his staff.
NAMUR KNOW-HOW
Thelis is a multi-disciplinary design and engineering firm that devises cutting-edge technological solutions combining hardware and software. Each project is specific and concerns the development of IT infrastructure, applications and telecommunications.
The future looks calm for this Namur-based gem in its preferred fields, not to mention the boom in digital technologies and the rise of artificial intelligence, which hold out the prospect of lasting activity for the next thirty years.
30 YEARS AND NEW BUILDINGS
The opening of the new premises in Naninne provided an opportunity to present the company's many areas of know-how during a guided tour of its laboratories and design workshops, which make electronic maps in particular, as well as its prototyping workshops which the company hopes to open and share with other players in the field and start-up creators.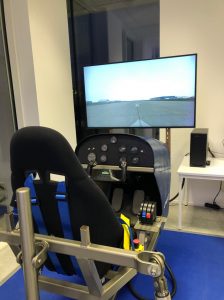 Moreover, Thelis requested the assistance of the BEP in the field of innovative management and has set up a creative commando unit within its teams. This unit is made up of ten staff members trained in corporate creativity. A co-creation room has also been set up in the new buildings.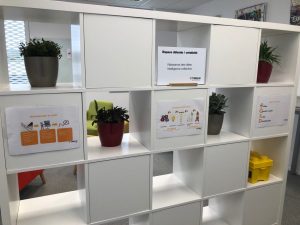 UNE QUESTION UNE DEMANDE ?

Contactez-nous !