FYTOFEND PRODUCES ITS BIOPESTICIDES AT CREALYS®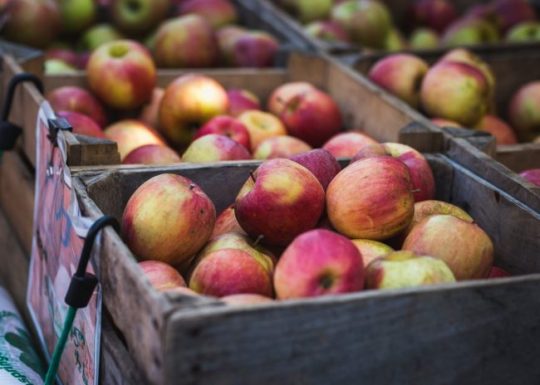 Another step has just marked the collaboration, dating back over ten years, between the BEP and Fytofend: this former spin-off of the University of Namur has just moved into its brand-new buildings at Crealys®.
A BIOPESTICIDE IN KEEPING WITH ITS TIME
Fytofend is a company that specialises in the protection of plants by means of elicitors (natural plant defence stimulators). It produces these natural products, which offer an alternative to the pesticides currently used, and markets them via distributors. With specific products for each crop (apples, strawberries, grapes, bananas and tulips in particular), farmers have a solution that enhances the protection for their crops while safeguarding the health of consumers and the environment.
PURCHASE OF A SITE AT CREALYS®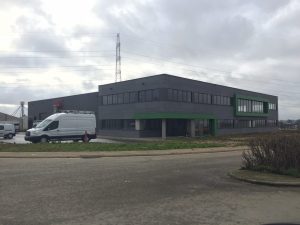 Having occupied a workshop and office space in Regain (low-energy relay hall at Crealys®) for five years, Fytofend moved into a new building at Crealys®, the BEP science park, in April 2019.
The BEP assisted Fytofend throughout its installation process:
Business plan and identification of needs;
Financial package and search for funding;
Contact with various economic players, including Namur Invest;
Support with the establishment.
LONG-TERM COLLABORATION
The collaboration between Fytofend and the BEP began as of 2009. A spin-off of the University of Namur at the time, Fytofend benefited from the assistance of the BEP to draw up its financial plan. The company then took part in the NEC (Namur Entrepreneurship Center), the support and training programme for project leaders and new entrepreneurs.
Fytofend CEO Raffael Buonatesta continued to call upon the BEP from time to time, for advice, assistance to obtain investment aid, or for the translation of technical documents once the company started exporting to other countries.
TWO ALFERS
In addition, Fytofend has won Alfers on two occasions:
Responsible company award in 2010
Innovative company award in 2016
TESTIMONY OF RAFFAEL BUONATESTA
UNE QUESTION UNE DEMANDE ?

Contactez-nous !