BUSINESS RECEPTION INFRASTRUCTURES IN THE PROVINCE OF NAMUR: POSITIVE RESULTS IN 2017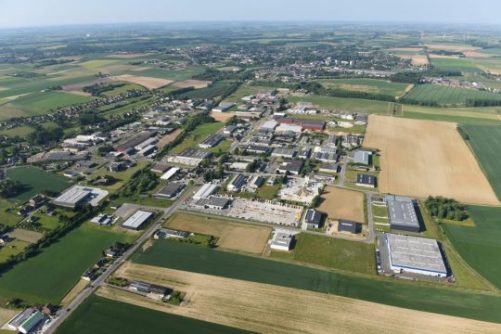 Every year, the BEP takes stock of the occupancy rate in the business reception infrastructures that it runs in the Province of Namur. 2017 was a good year, with 20% more acquisitions than in 2016.
The year 2017 confirmed the trend that began in 2016 with the creation/consolidation of an additional 400 jobs in the business parks of Namur. 16,600 people are now employed here.
THE BEP BUSINESS PARKS IN 2017 IN FIGURES:
+ 20% acquisitions compared with 2016
37 sites sold (31 in 2016)
306 jobs (252 in 2016)
Investments totalling EUR 29 million (EUR 37.5 million in 2016)
17 hectares sold (16 in 2016)
IN ADDITION:
20 existing buildings resold – EUR 8.5 million and 60 jobs
400 additional/consolidated jobs in 2017
16,600 workers in the parks
NOT FORGETTING THE TEMPORARY BUILDINGS:
30 buildings
90 % occupancy rate
86 tenants
309 jobs
and the property database used to answer +/- 130 requests from SMEs, a figure which remained stable compared with 2016.
TRAKK AND FOOD IS LIFE
2017 also saw the acquisition of the old sports hall at Namur University, where a new, larger and more suitable infrastructure is to be created for the TRAKK, the Namur creative hub. Work began in May this year.
Work also began on the construction of the 'Food is Life' incubator in Sambreville in 2017. The inauguration is scheduled for June 2018.
TWO FLAGSHIP PROJECTS
The Andenne-based company Glutton is the first business to set up in the Mecalys® Park.
The company Cofeo Services, which is established in the Ecolys® park, initially only installed coffee machines in businesses (automatic dispensers). Following the creation of a wider range of machines, their customer base diversified and the company now offers new services: rental, sale of cold drinks and snacks dispensers with upkeep and maintenance services. This new total service range, which includes dispensing machines resupplied directly by Cofeo Services, created many new jobs. The company's customers now include hospitals, colleges and universities as well as public places such as railway stations and airports. In just a few years, Cofeo Services has become the sector's leading player in Wallonia.
UNE QUESTION UNE DEMANDE ?

Contactez-nous !