The Flemish BVI.BE is developing an SME park in Floreffe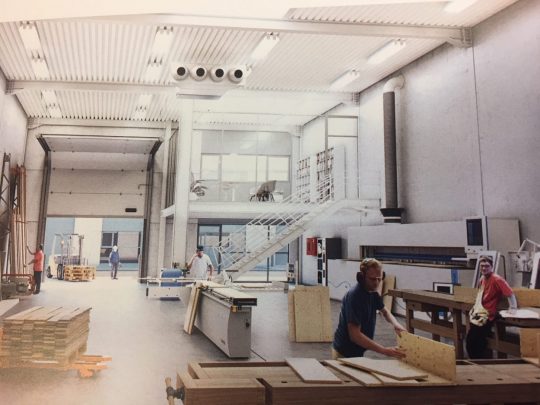 ECOFLOREFFE: A project that responds to needs
Modules from 144 m2 to 1,650 m2 for sale: this is the offer, which responds to the demand from many self-employed workers, very small enterprises and SMEs wishing to invest in order to have production and storage premises with a few office spaces and a small, professional showroom. Optimal management of the collective areas is an added bonus.
The SME park located between Namur and Charleroi will ultimately have a surface area of 24,000 m² for sale. This concept is already very widespread in Flanders.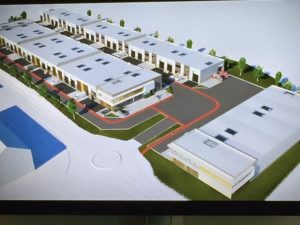 A sustainable project
On 30 November 2018, the BVI.BE business leaders therefore inaugurated this attractive project in the presence of the mayor, Mr André Bodson. The buildings, located along the main N90 road, were designed using an eco-construction approach, in particular as regards the thermal insulation of the shell, the rational use of energy and power generation using solar panels. To give another example, it will also be possible to re-use rain water. In addition, special attention is paid to green spaces and the outdoor layout as well as to security.
In this respect, the draft permit which had been granted to the previous owner of the site has been significantly improved so as to integrate the SME park into its environment as well as possible. We will be close to 'zero energy', the BVI.BE representatives point out.
Four façade models are available, depending on the configuration most suited to each activity.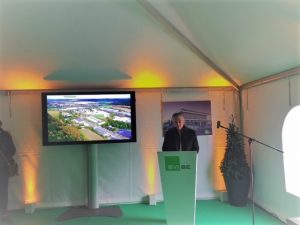 Interested?
The completion of at least the first phase of the work is scheduled for the end of 2019.
Full details can be found on the website www.bvi.be to enable you to book your spot now.
UNE QUESTION UNE DEMANDE ?

Contactez-nous !