Some news from companies...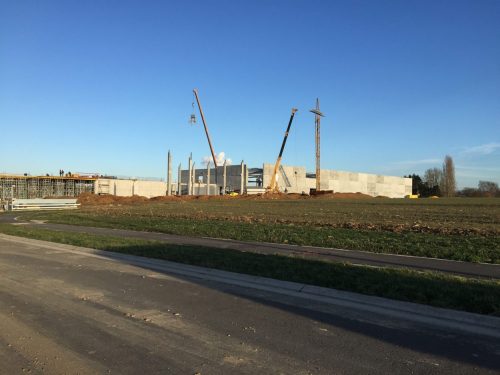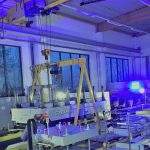 COEXPAIR HAS OPENED ITS EXTENSION IN ECOLYS
This company, active in the design and production of presses, injection systems and moulds in composite materials for the aeronautics sector, supplying customers including Airbus, Boeing, Sabca, Sonaca and Techspace Aero, has just doubled the size of its building so as to develop and accommodate new R&D projects.
Glutton, which is currently setting up in Mecalys, in Andenne, received the Belfius Smart Award in recognition of the glutton zen, its new silent, compact and fully electric street sweeper.
L'entreprise andennaise Glutton® récompensée par les Belfius Smart Awards
WOODEN HOUSE CREATOR STABILAME WAS PRESENTED WITH THE 'SMART PRODUCTION ' AWARD BY THE ADN, YESTERDAY EVENING
During the 'Industry of the Future' – Made Different by Digital Wallonia evening, this award was presented in recognition of the efforts made by Stabilame to integrate digital transformation and production into its manufacturing processes.
AS FOR MEDINBIO ESTABLISHED IN CREALYS, THEY WERE RECENTLY INTERVIEWED IN THE PROGRAMME 'ON N'EST PAS DES PIGEONS' ON THE BELGIAN FRENCH-SPEAKING TELEVISION CHANNEL RTBF…
http://www.innovatech.be/medinbio-va-vacciner-vos-patates-contre-le-mildiou/
ARISTON THERMO GROUP
This Italian company makes most of the electric water heaters for Belgium and France and even further afield from its site in Malonne. It was recently visited by the Italian Ambassador in Brussels, Her Excellency Ms Elena Basile, accompanied by the Governor of the Province of Namur.
UNE QUESTION UNE DEMANDE ?

Contactez-nous !