GREAT SPRING CLEAN - OCÉ SOFTWARE TAKES PART AT CREALYS®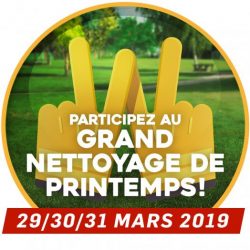 For the third year running, the company Océ Software Laboratories took part in the Great Spring Clean. Members of staff collected 26 bags of rubbish at the Crealys® science park.
Great spring clean 2019
This public cleanliness awareness campaign is part of an action plan organised by the Walloon Government for a cleaner Wallonia, known as BE WAPP. This has taken place at the end of March every year since 2015.
Each time, thousands of members of the public, schools, businesses and  associations join forces to clean up their districts. In 2018, almost 365 tonnes of litter, made up of 115 tonnes of PMD and 250 tonnes of 'mixed' rubbish were collected.
For the third consecutive year, Océ Software Laboratories Namur registered a team for this operation.
What is more, this active participation led to OSL being chosen to appear in the television programme 'Quel temps !' to illustrate the 2019 campaign.
So on Thursday, 28 March, around thirty OSL staff members kitted themselves out to clean the roads, car parks, slopes and groves of the Crealys® science park. Divided into five teams, they strode along the roads within and around the estate picking up rubbish. After two hours' work, they had filled no fewer than 26 bags with general litter and 10 PMD bags. Bulky rubbish was also collected up, mainly items left over from building sites such as pieces of cable, tubes and pipes. 
This fine spring action ended around a food truck which was especially well chosen as it was 'L'en-cas d'Océ'.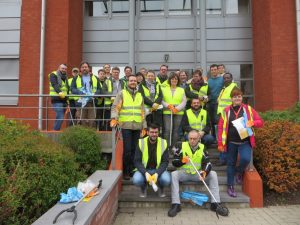 UNE QUESTION UNE DEMANDE ?

Contactez-nous !