The people of Namur play their part in the fight against coronavirus!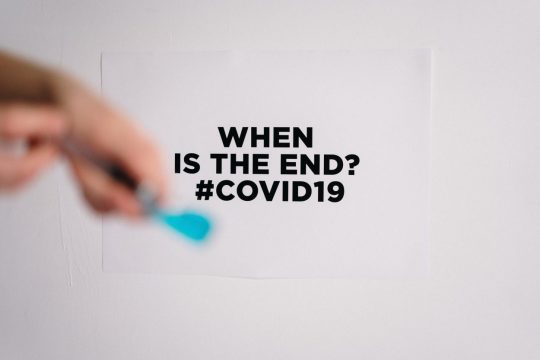 In these troubled times across the world, no-one is spared the dramatic consequences of COVID-19.
In a burst of creativity and resilience, businesspeople and scientists are launching initiatives to support those who are in the front line and the population as a whole. Especially in the Province of Namur. Here is a selection.
CORIS BIO CONCEPT and its fast test technique
Coris Bio Concept, a company established in the Crealys science park, has developed an antigen test that can detect the virus from a nasopharyngeal respiratory specimen taken from the patient. Coris Bio Concept, which was already working on many other respiratory and gastroenteric pathologies, put this new test (certified by the FAMPH) into application in collaboration with several reference laboratories and hospitals which will now be using these diagnosis kits to sort patients on the front line quickly by avoiding too many laboratory tests, limit the costs and improve immediate patient care.
More information:
UNamur, technology and common sense
The University of Namur has developed a new technique to diagnose Covid-19, dispensing with reagents, which are in short supply. This makes it possible to carry out 500 tests per day. The method could also be expanded worldwide as several other foreign laboratories have already contacted UNamur.
"This is a manual process to extract the genetic code of the virus using a chemical compound, a fume hood and a centrifuge," explains Benoît Muylkens, virologist and head of the integrated veterinary research unit at UNamur, which was behind the discovery. "The genetic code is then transformed into DNA which is amplified, and during the amplification a light signal is given to indicate whether or not the patient has the virus."
On their own initiative, professors, assistants and technicians have been on hand for several days to carry out the screening at UNamur in order to detect far more proven cases and trace the development of the epidemic, as the WHO recommends carrying out a higher number of tests. The Namur-based company e-Biom has also opted to make available its skills, its equipment and its staff.
Other laboratories have already transposed the methods developed by UNamur. Jean-Philippe Platteau, Emeritus Professor at the University of Namur, and several colleagues from the ULB (French-speaking university of Brussels) or the FNRS (National Fund for Scientific Research) are advocating the introduction of mass serological screenings.
| | |
| --- | --- |
| RTBF report | More information: |
TRAKK and its community are developing a prototype for a syringe pump and making visors
These machines are used to care for Covid-19 patients on respirators. However, a shortage of syringe pumps could arise… The first premier Namur prototype has been developed. TRAKK is also making anti-spray visors, with Colorisprint, which have already been validated and ordered, among others, by hospitals in Namur.
More information:
COEXPAIR: respirators and spare parts
Coexpair, which is based in the Ecolys park, has launched an initiative to create a production line for respirators and stocks of spare parts, as stocks are very low and demand is high. The company opted in favour of 3D printing in plastic and metal, and was soon followed by Safran Aeroboosters, a company that makes spare parts for respirators.
The aim is to save lives as quickly as possible, not to do engineering for the fun of it. We need to focus on what is most useful. 

André Bertin, CEO of Coexpair
Undertaken in collaboration with university laboratories and other Walloon industries (Sonaca, FN Herstal, etc.), a complete, functional respirator that meets the needs on the ground is to go into production in a matter of weeks.
More information: RTBF article
Wallowash (Beauraing): hydroalcoholic solution
The company is adapting its production line to make the hydroalcoholic solution intended first and foremost for carers and in particular nurses who do home visits.
For the healthcare staff concerned, you can place an order by email to fabrice@wallowash.com
More information: Matélé article
And all the others
The companies that are taking part in this movement in their own way are beyond counting. Let's mention Schmitz digital printing, which has switched to producing plexiglas protective panels and protective face visors at cost price, as well as Nonna, which has supplied a considerable number of masks for hospitals, as has Tilman.
eNet Business is hosting the COVID-19 external e‐communication centre of the Province of Namur, Cobelba has offered eye shields, while STM Construct et Gestion and DVS Construct & Immo arranged for washable polyester and cotton masks to be sewn.
All over Wallonia, complementary processes are being set up, such as Zentech, a collective Walloon mask production project.
—
Furthermore, the BEP is collecting offers of assistance from companies, as well as their needs, in order to put those concerned in touch with one another now and with a view to post-crisis development.
Coronavirus: reminder of aid for companies
Contact: deveco@bep.be 
Together, we'll get through this!
UNE QUESTION UNE DEMANDE ?

Contactez-nous !