BSOLUTIONS: SUCCESS STORY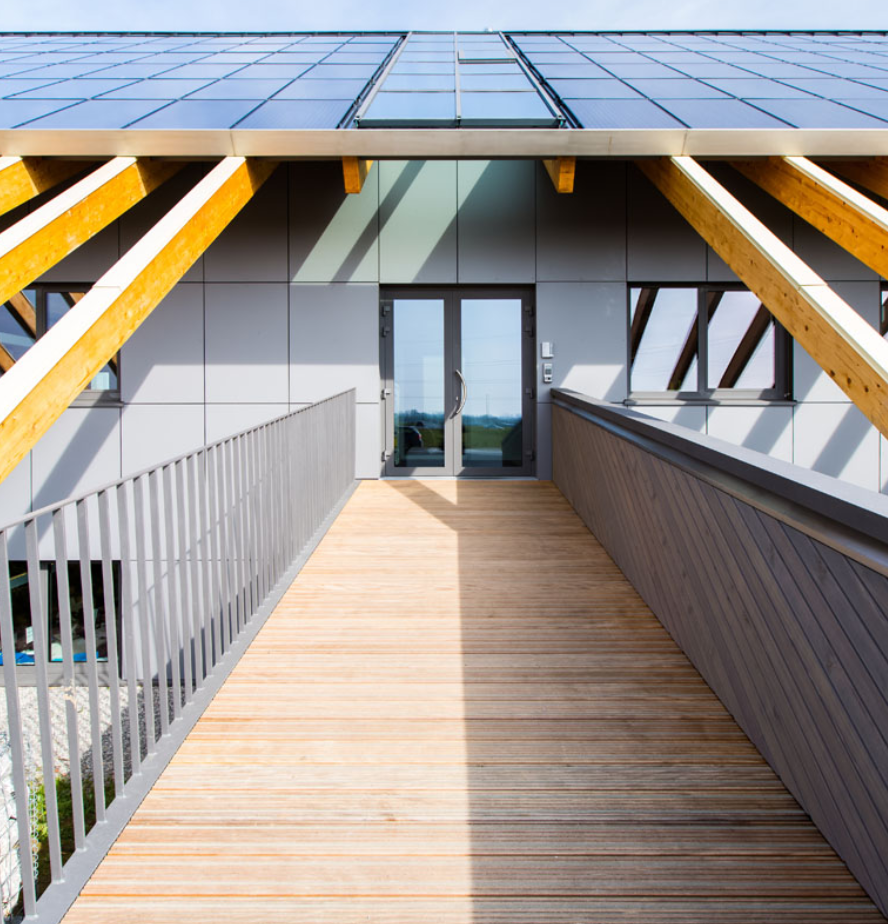 A small firm grows…
Since it spent time in a BEP incubator building in the Crealys® Science Park in the late 1990s, the small firm of architects, engineers and stability experts with a workforce of five people has become an impressively sized, integrated multi-skills firm established in a certified building that has won several awards, still in the Crealys® Science Park. (Note: see this article).
Further to this growth, 80 people now work for BSolutions.
The BIM specialisations and the sustainable, responsible and profitable 'Genesis' approach adopted by BSolutions maintain the team's position among the leading firms.
What does BSolutions do?
The BSolutions team covers the skills that are essential to successfully undertake all types of construction projects: architecture, infrastructure, environmental certification, special techniques, stability, coordination, etc., even covering the specific features of the industrial sector.
BIM, to do what?
BSolutions is recognised as a BIM expert, a trainer in partnership with the CSTC (Scientific and Technical Construction Centre) and the CAP2020 cluster. It also had the honour of ranking among the winners once again at the BIM Awards Belgium in 2017. Objectives for the client: better quality, especially as regards the environment, less costly project and constructive operational efficiency.
The firm has applied BUILDING INFORMATION MODELLING on projects such as the TRAKK, a creative hub undergoing renovation, as well as Glutton in the Mecalys business park or Thélis in Naninne.
'Genesis by BSolutions'
Philippe Decock, Architectural Engineer – Director BSolutions, also wished to set up the 'GENESIS By BSolutions' unit. This collaborative method aims to carry out a sustainable project with optimal energy performance.
Thanks to this overall vision of each project, with sustainable development a feature of every step in the process, the experts place all their experience at the service of prime contractors in order to bring down the operating costs of a building while increasing its value and the comfort of its occupants.
http://www.genesisbybsolutions.be/
UNE QUESTION UNE DEMANDE ?

Contactez-nous !