BDO is now located in its brand new offices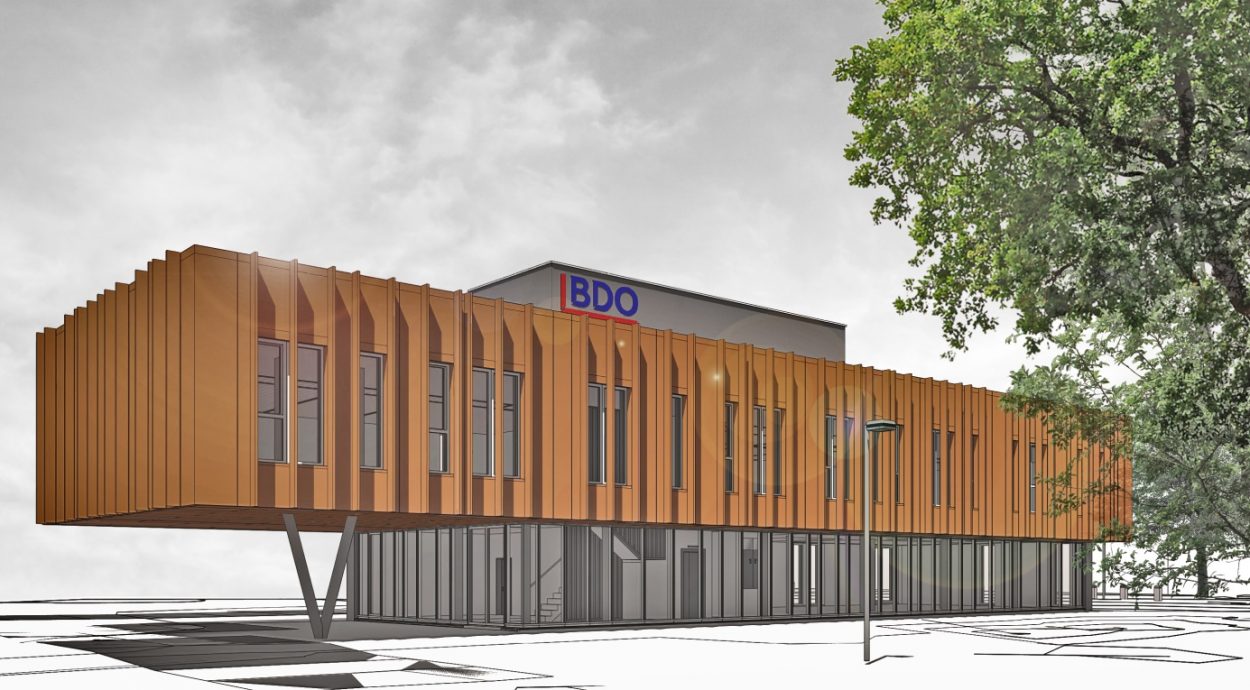 BDO is a network founded in 1963 by three European offices, Binder (UK), Dijker (NL), and Otte (D) (giving the three initials of the BDO logo) plus one U.S. company and one Canadian company. Today, BDO is one of the most important auditing, accounting, tax, and consulting entities in the world.
As a federation of independent offices, BDO is present in 158 countries, with more than 1,400 offices around the world. The more than 67,700 people working in the organisation constantly update their knowledge and skills to offer the best possible services to clients from every part of the world. BDO has the advantages of a powerful, renowned international network. It assists its clients around the world to ensure that they feel at home wherever they go, on each continent. In Belgium, BDO has 600 employees and partners working out of nine offices: Antwerp, Brussels Airport, Brussels Centre, Hasselt, Ghent, La Hulpe, Liège, Namur, and Roulers. The Namur-Charleroi office was set up at the Créalys® Science Park in 2001. Its thirty-five employees and partners are able to meet various needs in the following areas: Auditing & Insurance, Tax & Legal Affairs, Advisory Matters, and Accounting & Reporting.
Given its continued growth, BDO Namur-Charleroi has commissioned a new office building, likewise at Créalys®, at 30, Rue Phocas Lejeune. The new building is faced with concrete cladding on the ground floor and copper-tinted aluminium cladding for the upper storey. Its reception and meeting/training rooms are on the ground floor, whilst the offices are upstairs.
BDO's Namur-Charleroi team will be delighted to welcome you at their new offices starting Monday, 18 December.
UNE QUESTION UNE DEMANDE ?

Contactez-nous !