8th KIKK Festival: 25,000 visitors in Namur!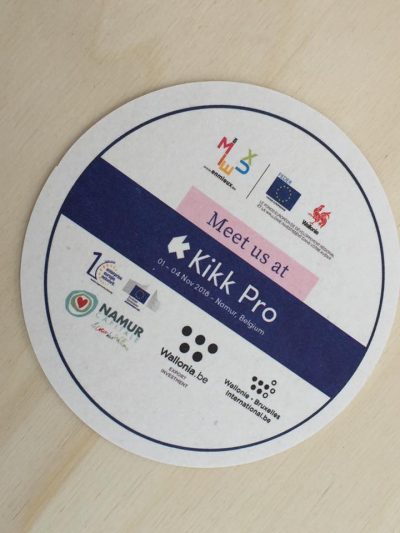 International and popular success
The eighth KIKK Festival came to an end at 6.00 pm on Sunday. During the four-day event, 25,000 people came to the now-unmissable digital rendezvous.
Visitors arrived from all over the world to attend lectures, take part in B2B exchanges in the KIKK Pro and visit the Market or KIKK in Town. 
The KIKK figures in brief
KIKK Market and KIKK in Town: 20,000 visitors at around twenty places scattered throughout the city
Lectures: 4,000 registrations
KIKK Pro: 250 pro passes, over 285 B2B meetings and numerous informal gatherings. Over twenty nationalities were represented, with visitors coming from countries including Japan, China, Canada, Greece, Portugal, the Czech Republic, the USA, Germany, the UK, Haiti, the Côte d'Ivoire and France.
Workshops: 350 registrations (children/adults)
Bunker evenings: 500 entries over two days
On the social networks: over 200,000 views generated in less than four days
The BEP commits to digital technologies at the KIKK
The KIKK Festival also includes business meetings organised by the BEP on digital topics. Namur in international mode! #ONE #KiKKFestival
In addition, the BEP was present on the TRAKK Namur stand to explain the Namur creative hub and its activities to visitors.
Let's go for a second day at KIKK Festival : 85 professional meetings on the agenda today BEP – Bureau économique de la Province de Namur Sophie Schmitz Charlotte B. Tessa Louise #EENcanHelp

Geplaatst door Enterprise Europe Network – EEN Wallonie op Vrijdag 2 november 2018
MORE Information – KIKK Festival
UNE QUESTION UNE DEMANDE ?

Contactez-nous !