A Walloon solution to decontaminate masks in large quantities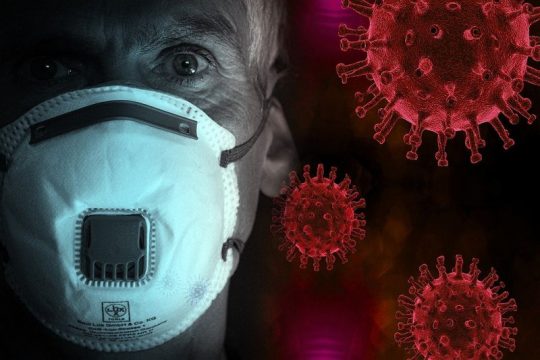 ALLIANCE OF TWO WALLOON COMPANIES – TWO SKILLS
Two Walloon companies have decided to combine their skills to develop a solution to decontaminate and sterilise a large quantity of masks at a time, up to 350 FFP2 or FFP3 masks:
Solidfog, located in Ciney, develops systems of sterilisation and decontamination by spraying with hydrogen peroxide (H2O2) – Solidfog
SalamanderU, located in Marche-en-Famenne, specialises in confinement units, such as isolators or airtight 'bubbles' of various capacities and in the control systems for these units – SalamanderU
Clean Bubble
Together, they have created the 'Clean Bubble', an airtight plastic chamber measuring about 8 m², which can be purchased or hired and installed anywhere, and which can be used to treat up to 350 masks at a time in six hours, or 1,000 masks per day, for a cost price currently estimated at 60 centimes per mask. This is a financially attractive offer, as one new mask costs almost EUR 5 and up to ten treatments are possible in the Clean Bubble.
Why the relatively long waiting time compared with other solutions that take 60 to 90 minutes per cycle? Because this technique kills everything: it kills both viruses and bacteria, whereas other techniques such as dry heat or UV rays only destroy the viruses. Thus, the masks are totally sterilised and therefore perfect!
Sources : lesoir.be and lecho.be – 23th April 2020.
UNE QUESTION UNE DEMANDE ?

Contactez-nous !